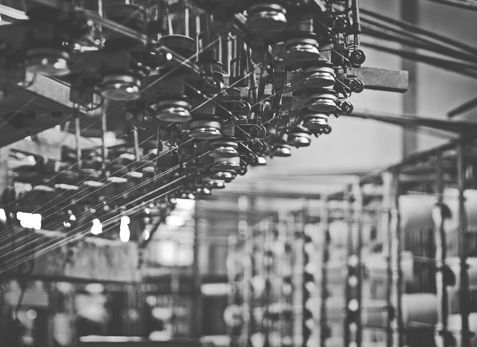 Beautifully. Quickly. To your specifications.
Penche's 12,000 sq m factory is equipped with a broad range of state-of- the-art machinery, run by experienced, skilled workers and fed by a reliable raw material supply chain that is as tested and proven as our product. Close to the industrial zone and the airport, we are strategically located to ship quality products quickly.
40,000 linear meters per day.
Penche produces 40,000 linear meters of faux leather each day. We maintain on-site packaging facilities, enabling us to package products according to our customers' needs, and knitting facilities where we produce some of our own backings. Our in-house R&D Lab and trend forecasting can also be made-to- measure to get you the information that you need on time.
Versatile.
Penche has the skills, expertise and equipment to produce whatever you need, when you need it.This versatile combination of man, material and machinery means our production is calibrated, recalibrated and fine-tuned to meet specific requests, create original designs, and do high-volume production on tight deadlines.
Tested. Proven. And tested again.
We take pride in being certified according to the highest standards not just in Europe, but in the world. We meet the exacting requirements for durability, health and performance of every industry that we serve. OEKO-TEX® Standard 100 is only one of many accreditations that we have. It certifies our products for the international healthcare industry and focuses on how each textile will actually be used. Every component of each product must comply with the required criteria without exception.